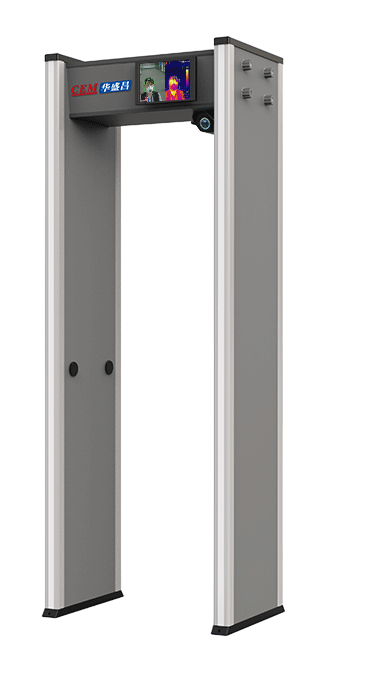 Features:
1.Noninductive temperature measurement: non contact measurement by infrared radiation heat.
2.Accurate measurement: powerful edge computing ability, can realize face recognition directly in the local, with high measurement accuracy ± 5 ℃, with temperature compensation function.
3.Face detection capture: the highest temperature of face tracking, more than 37.3 ℃ sound and light alarm, photo alarm, capture send.
4.Fast detection: imported infrared sensor, 50 frames per second, 20ms fast detection.
5.Remote control: WiFi connection mobile phone, or router, remote control or read alarm picture.
6.Human body temperature screening: the simultaneous forehead temperature of 10 people can be completed in 20ms, which can be set through the safety temperature threshold. If the threshold is exceeded, the security door can be linked.
7.Flexible configuration: visible and infrared thermal imaging module combination, including high, medium and low imaging pixels, can be arbitrarily matched.
8.Modular construction: 10.1 inch display, with sound and light alarm, modular component design, convenient transportation and maintenance.