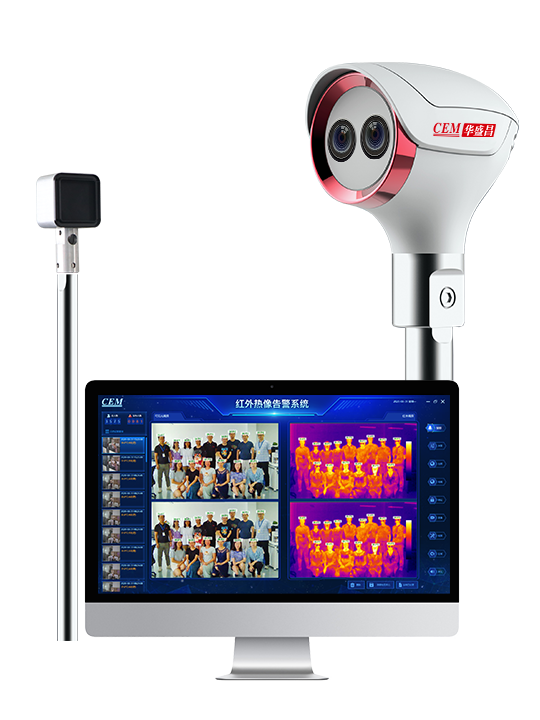 Features:
1.Faster: 50 Hz professional high frame rate, abnormal temperature does not miss test.
2.Better: imported high precision sensor, 384x288 infrared resolution.
3.More accurate: the accuracy can be achieved with bold type ± 3 ℃, real time on-site temperature calibration.
4.More efficient: 41 ° X31 ° Infrared field of view angle, wider temperature range.
5.Safer: 10 meters long distance safe temperature measurement.
6.More intelligent: AI face recognition, high temperature automatic alarm capture.