During the epidemic, information broadcast, remote consultation, efficient use of resources services, etc. push smart medical treatment to the air outlet. "Internet plus medical" has pushed the medical industry to a new development path.
On April 19, 2021, Mao Qun'an, director of the Department of planning, development and information technology of the National Health Commission, said in the sub forum of "new medical ecology in the future" of Boao Forum for Asia: "In the 2030 plan outline of healthy China, it is specially proposed to use the new generation of information and communication technology to empower our medical and health system and provide high-quality medical and health services for the public' After the introduction of the Internet plus medical health guidance, many medical institutions including the third party platform have explored.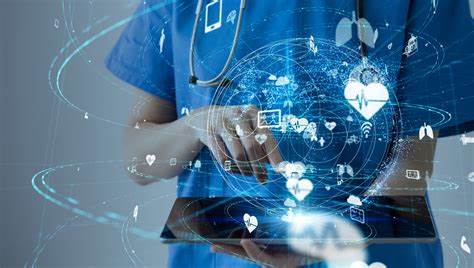 Policy support Internet plus medical care
Cannot do without the support of policy in the industry. Internet plus medical care is developing rapidly.
For Internet plus medical Internet, Mao Qun'an said, "this year's government work report has talked about the development of Internet plus medical health, and encourages the support of Internet plus medical care from the policy level. In the process of exploration, there are still some policies to be improved. Not long ago, we jointly issued the notice on the promotion of the "Internet plus medical health" five one service action with the three ministries of the state health insurance bureau and the State Council of traditional Chinese medicine. We should use Internet plus means to serve people so that they can get more sense of gain.
"We should also make good policies when we actively support and encourage Internet plus medical care." Mao Qun'an said it is a new service business. If there is no good follow-up in management, there may be some deviation. We are promoting policies related to health care and other departments, and we hope to expand the scope of services according to the guidance of the "Internet plus medical health" issued by the general office of the State Council.
Technology empowerment "Internet plus medical"
As Internet plus medical cannot do without the support of policies, the medical industry has undergone tremendous changes.
"We think that digital medical care, Internet plus medical care, or advanced technology, such as 5G and AI intelligent assistant diagnosis, can solve the problem of medical convenience." "More importantly, we can use 5g and AI intelligent technology to do well in the health management of the people and better combine public health and clinical medicine together," said Li Wenxiu, deputy director of Hainan Provincial Health and Health Commission.
In fact, many scientific and technological enterprises have begun to empower the medical industry. IFLYTEK is very optimistic about the prospect of artificial intelligence in the medical industry" During the epidemic, in the three-day investigation of 9million people in Wuhan, iFLYTEK's intelligent medical assistant telephone robot participated in the investigation "In the future, the development of AI in the field of medical treatment is full of various expectations: first, the general practitioners of AI will be fully implemented, especially in helping the improvement of the basic medical system in China's medical multiple areas," said Dr. Duran, senior vice president of iFLYTEK; Second, AI will enter thousands of households, providing personalized intelligent doctors to each family. "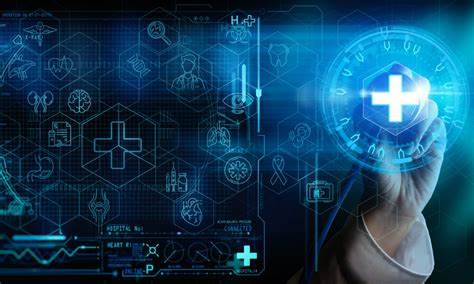 How to graft new technology and make better use of technology to empower medical industry is also the most concerned issue of enterprises.
"In drug research and development, AstraZeneca is using machine learning mode to establish a biological insight knowledge map to better treat the target and determine the type of patients most matching clinical trials," Wang Lei, executive vice president of AstraZeneca global and President of international business and China, introduced in an interview with the Securities Daily reporter. At the same time, AstraZeneca also works with partners to use AI enabled medical technology to create innovative solutions such as lung cancer diagnosis and treatment integration center, mobile tumor screening vehicle, digestive tract tumor integration center, smart community chronic disease management center, and optimize the diagnosis and treatment process. "
At present, AI assisted diagnosis technology has been widely concerned in medical field. AI imaging, AI data and AI follow-up technology greatly improve the efficiency of the upstream and downstream ecosystem of medical treatment. The public data show that the overall market scale of AI+ core medical software services in 2019 reached 2.1 billion yuan. It is estimated that the composite annual growth rate of AI+ medical industry in China will reach 51.9% from 2020 to 2022, and the market size is expected to exceed 7 billion yuan in 2022.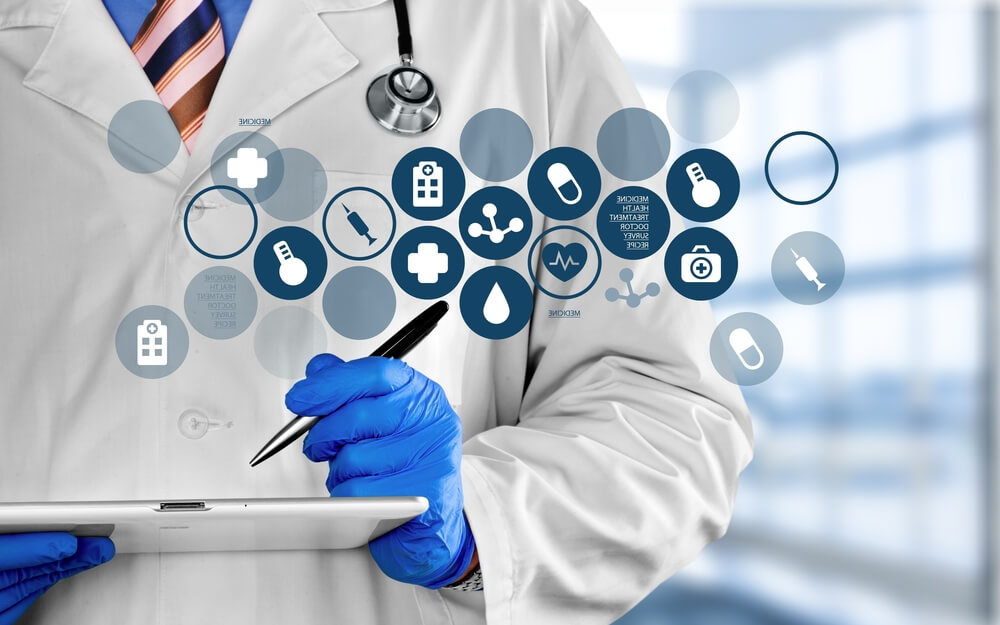 Industry explores Internet plus medical care
Although Internet healthcare is attracting much attention, it is still a new format for the industry. It is a new model for the medical industry. For new things, Internet plus medical needs to be explored and improved.
"How to play the role of" Internet plus medical health "in the implementation of the strategy of healthy China is a problem we are now exploring together. Mao Qun'an said: "Internet plus medical health" is not simply moving offline services to online, but really using the Internet's thinking to promote better quality, more efficient and more suitable medical services.
For Internet plus medical treatment, Dong Jiahong, President of Beijing Tsinghua Chang Gung hospital, said: "the quality and safety of medical care is the cornerstone of Internet healthcare. First, we should formulate the scope and boundary of internet medical service through the industry association under the leadership of the government and Health Committee, so as to maximize the health benefits of patients. Establish safety and quality rules and requirements. Secondly, doctors at all levels of the country should be recognized the important value of internet medical care through training. Third, through academic research, we should explore new models, new formats and systems of internet medical treatment, and recognize the organizational structure of internet medical treatment. "
Source of this paper: Securities Daily.